A new IQVIA report showed that in 2018, a record number of anticancer drugs were launched in the US for 17 indications.
The report "Global trends in the field of Oncology 2019: therapy, clinical development and the implications for public health" also shows that during the year it was launched 15 new active substances (NASs), bringing the total number of NAS launches in 2013 was 57, while 89 approved indications for 23 different types of tumors.
The data showed that in the field of research and development in the field of cancer research, the most intense is the activity in the field of immunotherapy: 450 patients were involved in clinical development, and in 2018 a total of 1170 clinical trials in the field of Oncology were initiated, which is 27% more than in 2017 and 68% compared to 2013.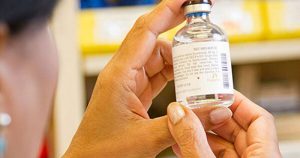 The Institute's report also examines the barriers to the health system in realizing the benefits of these treatments and candidates for medicines, and further notes that, despite active medical activities, Oncology remains the most challenging area for research and development, facing a significant risk of failure and long-term, costly development.
"As part of the development of cancer therapy, notable successes and failures in recent years have contributed to our understanding of the underlying causes of certain cancers, disease progression and the potential for new treatments," commented Murray Aitken, Senior Vice President of IQVIA and Executive Director of the IQVIA Institute of Human Data Science.
"However, barriers to taking new drugs remain, delaying patients' benefits from advances in treatment. As treatment options expand, the impact on spending has become a focus in most regions of the world – a trend that is expected to continue over the next five years as growth continues."
The study was prepared by IQVIA regardless of whether it is a public service, with no industry or government funding, and takes into account shifts in the use of therapy as new immunotherapies are taken as first-line drugs Next-Generation Therapeutics such as CAR-T therapies are made available, and biological analogs are developed and implemented.