Several months into the novel coronavirus pandemic, scientists are yet to find a drug that could combat the viral disease. With public health on the line, the scientific community has been busy searching for answers, while public figures are also contributing to the debate.
The antimalarial drug Plaquenil has been considered by the World Health Organization when launching clinical trials to test its effectiveness in dealing with the virus. Hydroxychloroquine (Plaquenil) and the related chloroquine are considered possible medicines to stop the novel coronavirus from infecting in cells. These drugs have recently been making headlines with anecdotal evidence suggesting that this drug may help patients with Covid-19. However, questions remain on whether these medications can work against the novel coronavirus.
Plaquenil Uses
Plaquenil is mostly used to treat malaria infections caused by mosquito bites. It is similar in structure to chloroquine in treating infections caused by a parasite. Plaquenil was approved in 1955 as an improvement over chloroquine due to fewer side effects.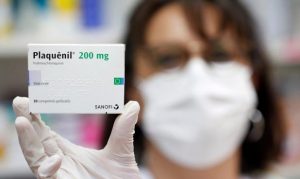 However, it is not recommended for use in severe malaria due to problems with resistance. In the United States, this drug has been prescribed to treat the inflammation related to autoimmune disorders such as lupus and rheumatoid arthritis.
The drug has been around for a long time and relied upon due to its efficacy and acceptable safety when used on patients. It is available in pills that are taken by mouth and recommended to be taken with food or milk to prevent stomach upsets. The dosage for Plaquenil varies depending on the uses of the medication. On the low end, Hydroxychloroquine is taken as 400 mg orally once a week for malaria prevention that should be continued for four weeks. On the high end, it is taken as 200 mg to 400 mg daily when used to treat rheumatoid arthritis.
Plaquenil and Covid-19
Plaquenil is currently being studied to determine if it can be prescribed for treating Covid-19. The recent vitro studies done in test tubes, as opposed to animals, have shown that Plaquenil has antiviral properties against the virus causing Covid-19. The argument is that Hydroxychloroquine works by interfering with the chemical environment of a person's cell membrane, thus blocking the virus from entering and multiplying inside the cell. In essence, Plaquenil has broad-spectrum antiviral properties that can be used to treat patients with Covid-19 infection by preventing disease progression.
Attention towards Plaquenil as a possible therapy for the Covid-19 pandemic rose after President Trump expressed confidence in its promise to treat the condition. The reason Trump lauded this drug is because of its effectiveness against severe acute respiratory syndrome coronaviruses such as SARS.
The United States Center for Disease Control has raised claims that the drug can treat against Covid-19 associated pneumonia and reduce both the symptoms and duration of Covid-19. Plaquenil was considered an antiviral for Covid-19 treatment in China and has been adopted in several countries to help stop the severity of this condition.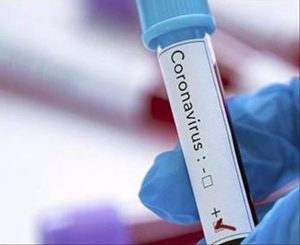 Based on these findings, some hospitals have been using Plaquenil to treat patients with Covid-19. Doctors are adopting the drug to prevent severe diseases and spare the hospital from invasive types of care. Researchers in China reported having used Plaquenil in treating over 100 people with Covid-19. They claimed chloroquine helped lessen the severity of the disease with a shorter disease duration for patients who used it. However, there is very little information about the type of people who received the drug and the dosage they used.
Another report from France reported that patients who used 600 mg of Plaquenil had a lower amount of virus in the body. Others used a combination of Hydroxychloroquine with antibiotic azithromycin and reported lower viral loads. However, among those who received the drug, 23 percent had to top the treatment complaining of several side effects such as
■ Nausea
■ Worsening of the disease
■ Risk of death
Side Effects
Concerns have been raised over the safety of Plaquenil as a treatment for Covid-19. Scientists have especially warned about the effect of combining Plaquenil and antibiotic azithromycin in disrupting the heart's electrical activity. For example, disrupting the electrical signaling in the heart can lead to arrhythmias that are fatal in people with preexisting heart conditions.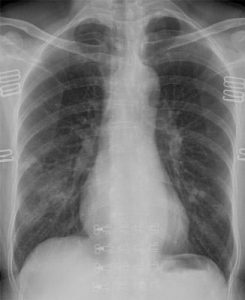 In essence, this drug has potentially severe and even deadly side effects if used inappropriately for the sake of treating Covid-19. Patients who self-medicate with this drug in trying to prevent coronavirus can also experience deadly side-effects. For example, some people have been hospitalized from using the drug complaining of eye damage and severe depletion of blood sugar.
Some of the most common side effects include seizures, nausea, diarrhea, vomiting, loss of appetite, and headache. These are felt when the drug is used in treating malaria, and can also be experienced with Covid-19 patients. A person may also experience shortness of breath, unusual tiredness, and heart failure after inappropriately using the drug.
Self-medication of Plaquenil has been common lately with cases of overdose that mostly leads to severe side effects. The effects of an overdose and long-term use include irreversible visual changes, abnormal heart rhythm, and muscle weaknesses. In essence, the drug has a lot of risks that need to be managed well by clinicians to avoid experiencing the side effects.
Can Plaquenil Be Used To Prevent Or Cure Covid-19?
Plaquenil is not FDA-approved for the prevention or treatment of Covid-19. The use of this drug in the treatment of Covid-19 is only anecdotal and has never been vetted in a clinical trial. There is no conclusive evidence that Plaquenil will treat Covid-19, with few people who have used the drug not showing any conclusive results.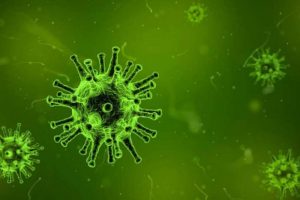 Therefore, data is still extremely limited, and findings are yet to be approved regarding its effectiveness in treating Covid-19 and ending the plague. For example, there is limited information on the safety of this drug and whether it can increase side effects such as irregular heart rhythm.
Secondly, Plaquenil does not prevent Covid-19 either in a hospital setting on in the community. The studies have focused on whether the drug can treat this coronavirus, but no reports have been done on its effectiveness in preventing the disease. Most current clinical studies are focused on finding treatment for the disease. At the same time, the current reports are based on a small number of patients with dosages higher than what is approved for malaria and other conditions.
Studies over the use of Plaquenil to treat the novel coronavirus have been inconclusive or too small to be useful. The trials have only been conducted in test tubes and are not yet complete. Therefore, Plaquenil requires further clinical study before determining whether it can be used to treat or prevent Covid-19. The tests should determine its safety and effectiveness when used under the conditions of Covid-19. For example, scientists should determine the best dose of Plaquenil in treating Covid-19, when and how long it should be given, as well as the risks and benefits of this drug in the fight against this coronavirus.