The US Food and Drug Administration (FDA) has approved Spravato (esketamine), a new nasal spray medication for the treatment of resistant depression.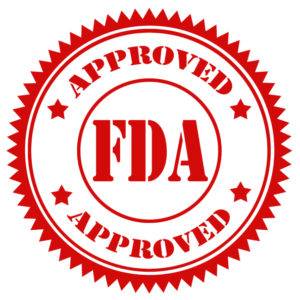 Approval in combination with an oral antidepressant is meant for the treatment of depression in adults who have tried other antidepressants but did not benefit from them.
Earlier this year, the FDA advisory body voted 14-2 for the drug Johnson and Johnson, based on three short-term clinical trials and one long-term trial with preservation of effect. In a short-term study, the spray showed a statistically significant effect compared with placebo on the severity of depression, and some effect was observed for two days. In longer trials to maintain the effect in patients who continued to use Spravato, there was a statistically significantly longer recurrence of depressive symptoms than in patients who received a placebo nasal spray and oral antidepressant.
Treatment is only available through a restricted distribution system, in accordance with the Risk Assessment and Mitigation Strategy (REMS), due to the risk of adverse outcomes due to sedation and dissociation. This is due to the high likelihood of abuse and drug abuse, as it contains a compound similar to ketamine.
"There has long been a need for additional effective treatments for resistant to depression, a serious and life-threatening condition," said Tiffany Farchione, acting director of the Psychiatric Drugs Division at the FDA Center for Drug Evaluation and Research.
"Controlled clinical trials that examined the safety and efficacy of this drug, along with a thorough review of the FDA drug approval process, including extensive discussions with our external advisory committees, were important to our decision to approve this treatment. Due to safety concerns, the drug will only be available through a restricted distribution system, and it must be administered in a certified medical office where a medical professional can monitor the patient. "
Esketamine is the s-enantiomer of ketamine. Ketamine is a mixture of two enantiomers (mirror image molecules), and this is the first FDA approval of esketamine for any use.