Officials with the FDA approved voxelotor pills (Oxbryta, Global Blood Therapeutics [GBT]) to treat  (SCD) in adults and children ages 12 and older, according to a press release.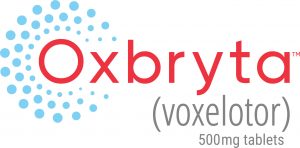 Voxelotor, the only FDA-approved sickle hemoglobin polymerization inhibitor, is the first drug specifically designed to treat the primary cause of SCD. According to GBT, voxelotor is expected to be available through the partner network of their specialty pharmacies within 2 weeks.
The approval, which comes 3 months before the FDA's priority inspection date, is based on data from a phase 3 study on hemoglobin's affinity for oxygen to inhibit HBS polymerization (HOPE). The study, which included 274 patients aged 12 years and older with BCC, showed clinically significant and statistically significant improvement in hemoglobin levels, accompanied by a decrease in red blood cell destruction.
Patients were randomly assigned to an oral dose of 1500 mg voxelator, 900 mg voxelator or placebo. In the "intention to treat" analysis, a significantly higher percentage of patients had a hemoglobin response in the 1500 mg voxelotor group (51%; 95% confidence interval [CI], 41-61) than in the placebo group (7% ; 95% CI 1 to 12), according to the results. In addition, anemia worsened between baseline and week 24 in fewer patients in each voxelator dose group than those who received a placebo.
After 24 weeks of treatment, 51.1% of patients treated with voxelator had an increase in hemoglobin of more than 1 g / DL compared to 6.5% treated with placebo (p <0.001) .
Overall, the percentage of patients with an adverse event that occurred or worsened during the treatment period was the same in all study groups, according to the study. The most common adverse reactions occurring in ≥10% of patients treated with voxelotor with a difference of> 3% compared to placebo were headache, diarrhea, abdominal pain, nausea, fatigue, rash, and hyperthermia.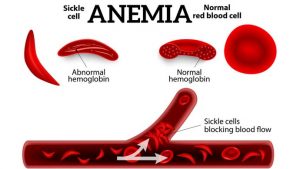 "Everyone with SCD experiences hemoglobin polymerization and suffers from varying degrees of anemia and hemolysis severity," Elliot Wichinski, Director of Hematology / Oncology at UCSF Benioff children's hospital, said in a statement. "With today's approval, Oxbryta, we now have a therapy that significantly improves hemoglobin levels, has a favorable safety profile and reduces anemia and hemolysis, which inevitably leads to long-term and often undetected harmful effects associated with this chronic genetic condition."
As a condition of accelerated approval, GBT will continue to study voxelotor in the HOPE-KIDS 2 study, confirming a post-approval study using transcranial Doppler flow rate to demonstrate reduced stroke risk in children ages 2 to 15, according to the release.