Statistical analysis predicts that more than 70,000 heart attacks, strokes, and other adverse cardiovascular events could be prevented in the United States each year with highly refined fish oil therapy.
The study, known as REDUCE-IT, uses data from the National CDC Health and Nutrition Survey (NHANES), as well as the criteria for a multinational clinical trial conducted by researchers from Harvard University.
The study showed that patients with known cardiovascular disease or diabetes and multiple risk factors who have elevated triglycerides and are at increased risk of ischemic events benefit significantly from the use of icosapent ethyl (Vascepa, Amarin Pharma), a highly purified fish oil therapy. It was found that this therapy reduces cardiovascular events, including heart attacks and strokes, by 25%, according to the authors of the study. Positive results were not found in other studies, possibly due to mixtures with other omega-3 fatty acids, such as docosahexaenoic acid, or inadequate dosages.
Icosapent ethyl is purified stable eicosapentaenoic acid, which has recently been approved by the FDA in combination with the most tolerated statin therapy to reduce the risk of cardiovascular events in some adults with elevated triglycerides. According to the study, the only drug of this type exhibiting this effect is icosapent ethyl.
"Our analysis extends the results of the REDUCE-IT study, evaluating its potential impact on the US population," said Nathan D. Wong, Ph.D., professor and director of the Heart Disease Prevention Program at UCI Medical School, in the pressrelease.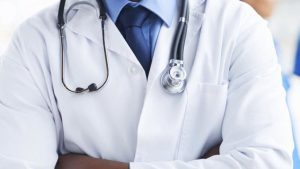 Using the inclusion criteria and the incidence of cardiovascular diseases from the REDUCE-IT study and applying it to NHANES adult Americans, we were able to evaluate the positive impact that icosapent ethyl can have on the prevention of initial and general cardiovascular events in suitable adult Americans with cardiovascular disease or diabetes and several risk factors."
According to the study, this analysis is the first in which REDUCE-IT results are projected onto the entire US population.