Researchers at the University of Melbourne were able to map the immune response of patients from the initial wave of Australian new coronavirus infection (COVID-19), demonstrating the body's ability to fight the virus and recover from infection, according to a study published in Nature Medicine.
The study included testing blood samples at 4 different time points in an otherwise healthy adult woman who was found to have COVID-19 and had mild to moderate symptoms requiring hospitalization.
Research shows how the patient's immune system responds to the virus. Oan Nguyen, MD, a research fellow, said that extensive immune responses to COVID-19 were first reported.
"We examined the entire spectrum of the immune response in this patient, using the knowledge we have gained over many years of studying the immune response in patients hospitalized with the flu," Nguyen said.
Researchers were able to study this response using Sentinel Travelers and the readiness for research for new infectious diseases (SETREP-ID). SETREP-ID is a platform that allows a wide selection of biological samples from returned travelers in the event of a new and unexpected outbreak of an infectious disease, that's how COVID-19 began in Australia.
The team was able to analyze the immune response, which led to a successful recovery from COVID-19, which may be the secret of finding an effective vaccine. The researchers showed that despite the fact that COVID-19 was caused by a new virus, in a healthy otherwise healthy person, a strong clinical response to various types of cells was associated with clinical recovery, similar to what is observed with the flu.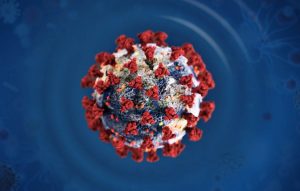 Current estimates show that more than 80% of cases of COVID-19 are mild to moderate, and researchers find it important to understand the immune response in these mild cases.
Researchers hope to expand our work nationally and internationally to understand why some people are dying from COVID-19 and to gain additional knowledge to help respond quickly to COVID-19 and future emerging viruses.