Experimental standard immunotherapy, which combines a targeted antibody and chemotherapy, can lead to potentially long-term reactions in patients with multiple myeloma who have relapsed or are resistant to other standard treatments, according to the DREAMM-2 study published in the Lancet Oncology.
The multi-center international DREAMM-2 study evaluated the level of belantamab mafodotin and found that almost a third of patients who returned the disease after other types of therapy achieved a partial response or better when treated with this therapy.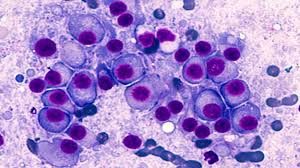 Multiple myeloma is a cancer of plasma cells that accumulate in the bone marrow and displace healthy blood cells. Patients included in the study had to have a disease that had relapsed or was immune to a proteasome inhibitor, an immunomodulatory drug, and an anti-CD38 antibody.
The second stage involved 58 centers in 8 countries. Between June 2018 and January 2019, 196 patients received either a low dose or a high dose of the drug. In the low-dose treatment group, 31% of patients achieved a General response. Of this group, 60% had a very good partial response or better.
In the high-dose group, 34% achieved a General response, with 59% of these patients achieving a very good partial response or better. Responses were achieved quickly, after an average of 1.4 months of treatment. Median survival without disease progression was 2.9 months and 4.9 months, respectively, although it was not achieved in patients who responded.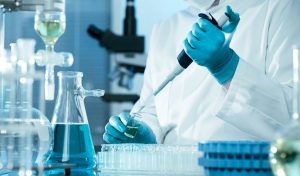 "These data are taken from a phase 1 study that showed that patient responses improved over time and contributed to long-term survival without disease progression. Since this study did not reach the average response duration, we expect that further observation of these patients will confirm that these responses may be long-term, " said Adam D. Cohen, MD, senior author and associate Professor of Hematology-Oncology at the Perelman school of Medicine at the University of Pennsylvania in a press release.
The most common side effects (AEs) included nausea, fatigue, blurred vision, and dry eyes. Most AES were mild to moderate in severity. Microscopic changes in the corneal mucosa were observed during eye examination in 71% of low-dose patients and in 75% of high-dose patients. Other AES included thrombocytopenia, which was observed in 35% of low-dose patients and 59% of high-dose patients.
BCMA is a receptor on the surface of multiple myeloma cells that helps cells grow and survive. Belantamab mafodotin is an experimental antibody-drug conjugate that consists of an antibody to a BCMA target that is associated with a potent chemotherapeutic drug called MMAF.
After binding to BCMA, belantamab-mafadotin is internalized in the melanoma cell and then releases MMAF, which leads to targeted destruction of myeloma in the bone marrow while limiting the side effects of systemic chemotherapy. Belantara metadaten can also attract the surrounding immune cells to attack myeloma cells through a mechanism called antibody-dependent cellular cytotoxicity.
The DREAMM-2 study data was submitted to the FDA for review for approval.