A new study published in the UEG Journal found that poor oral health is associated with a 75% increased risk of hepatocellular carcinoma (HCC), the most common type of liver cancer.
A study conducted by researchers from Queen's University Belfast analyzed a large group of more than 469,000 people in the UK, investigating the relationship between oral health and the risk of a number of diseases of the gastrointestinal tract, including liver, colon, rectum and pancreatic cancer. Although no significant association was found with the risk of most cases of gastrointestinal cancer and poor oral health, a substantial link was found for cancer of the hepatobiliary system.
Models were used to assess the relationship between cancer risk and self-assessments of oral health, such as painful or bleeding gums, mouth ulcers, and loose teeth.
Poor oral health was "Associated with the risk of several chronic diseases, such as heart disease, stroke, and diabetes," explained Dr. Haydée WT Jordão of the Centre of Public Health at Queen's University for public health in Belfast and the lead author of the study. He continued: "However, there is conflicting evidence about the relationship between poor oral health and specific types of gastrointestinal cancer, which is the aim of our study."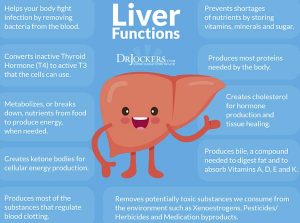 "The liver helps to eliminate bacteria from the human body. When the liver is affected by diseases such as hepatitis, cirrhosis or cancer, its function deteriorates and the bacteria survive longer and therefore can cause more damage. One bacterium, fusobacterium nucleatum, comes from the oral cavity, but its role in liver cancer is unclear. Therefore, further research on microbiome and liver cancer is needed."
Liver cancer is the sixth largest cancer killer in the EU, taking the lives of nearly 60,000 people a year. The five-year survival rate for this disease in Europe is only 11% 4, and about nine out of 10 cases are among people over 55 years of age.