Patients with rheumatoid arthritis (RA), whose disease occurred at an older age, and patients whose disease appeared at an earlier age, had similar improvements in clinical disease 48 weeks after starting the use of Antirheumatic drugs that modify the biological disease, according to a poster presented at the American College. rheumatology / annual meeting of the Association of rheumatologists.
Rates of maintenance therapy and withdrawal of side effects were the same after 48 weeks.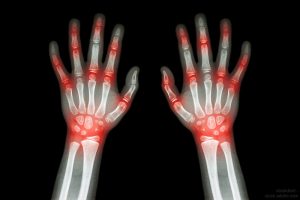 According to the arthritis Foundation, RA is the most common type of autoimmune arthritis, and it is a chronic disease that causes joint pain, stiffness, swelling, and decreased joint movement. RA most often affects the joints of the arms, legs, wrists, elbows, knees and ankles.
According to lead study author Sadao Jinno, MD, Professor of rheumatology at Kobe University school of Medicine, elderly RA patients may exhibit higher disease activity and increased disability compared to young-onset RA patients. Despite this, previous studies have shown that older patients receive biopreparations less frequently than younger people, suggesting that RA patients in old age are severely underestimated.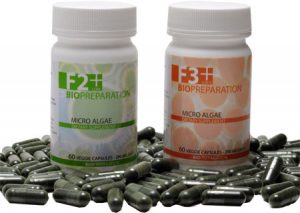 "On the other hand, in our daily practice, we have seen how many elderly patients with RA were treated effectively and safely with biopreparations. We wanted to find out if there were differences in the efficacy and safety of biopreparations between the two age groups, " Dr. Jinno said. the statement said.
Researchers in Japan conducted a study with 7,183 RA patients over the age of 18 who were registered with the Japan multicenter observational registry between September 2009 and December 2017. Patients also had to have a 3.2 or higher disease activity scale in 28 joints ( DAS-28) and a measurement of erythrocyte sedimentation rate when they started the biological study.
The researchers assessed the relationship between the age of onset of RA and the clinical efficacy of therapy at 48 weeks. The primary outcome of the study was an evaluation of the clinical disease activity index (CDAI) at 48 weeks, while secondary results included biological delay at 48 weeks, achieving remission of the clinical disease activity index, and low disease activity or remission.
Among patients treated with biologics, there were fewer in the early-onset RA group than in the early-onset RA group. Of the 989 patients who started biological therapy, 364 (37%) were elderly. After adjusting for differences in baseline characteristics between the two age groups, the researchers found no significant differences in CDAI scores after 48 weeks. The researchers found a downward trend in remission rates in the elderly group, but low disease activity / remission rates were the same in both groups.
"Our results showed that there were no significant differences in clinical disease activity index scores at 48 weeks between older-onset and younger-onset RA, suggesting that biologics could be used for older-onset RA patients as effectively as for younger-onset RA patients." We also found that there was no difference in the rate of discontinuation of adverse events between the two groups, " said Dr. Jinno. "Clinicians should choose wisely which RA patients in old age are safely treated with biologics, given that they are still at risk. the development of adverse events, especially infections. Then we plan to find out whether they respond the patients with RA in the elderly in different ways for different types of biological therapy ".