The holidays and winter are approaching, and although this season is celebrated with joy, it can also be incredibly busy and stressful. Did you know that about 40% of people will continue to work despite the fact that they do not feel better? Take care of yourself by providing your body with nutrients that support overall health, your immune system, mood and energy metabolism. Some Vitamins and Supplements are recommended in their category allow to take control of your own health during this season.
How to Support Immune System
A well-functioning immune system is fundamental to your health, especially during the winter months. These vitamins help maintain a healthy immune system: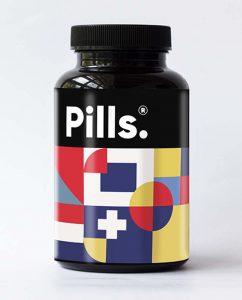 ■   Vitamin A – helps control cellular processes in the immune system and promotes the growth and development of immune cells.
■   Vitamin C – supports the immune system in its important role in the production and functioning of white blood cells, as well as in other cells of the immune system.
■   Vitamin D – helps regulate the immune response and is involved in the functioning of immune cells.
■   Vitamin E – helps neutralize free radicals and helps support the elderly's immune system.
■   Zinc – helps in the normal development and functioning of various immune cells.
Healthy Mood During Holiday Stress
Do not let stress affect the quality of service you provide to your patients in the pharmacy. This time of year can be especially stressful and cause emotions. When emotions go out of balance, it can cause you to be in a mood. SAM-e (s-adenosylmethionine), a naturally occurring molecule produced and used by your body, helps maintain a healthy mood.
Cellular Energy for Demanding Season
We know this is the busiest time of the year for pharmacists, but don't let the harsh conditions of a hard day drain your energy levels. Actively manage your energy metabolism with the following recommendation.
■   Vitamin B-12 – helps / supports the production of cellular energy, and is also important for the proper formation of red blood cells, DNA synthesis and normal functioning of the nervous system.
■   CoQ10 – Helps support the production of cellular energy in mitochondria – the power plants of most cells.
With the changing seasons, holidays and New Year's holidays, it can be easy to forget to manage your health. However, the healthier you are, the happier you are. Taking a proactive approach to your well-being, you set yourself and your relatives to be successful this and next year.