The coronavirus pandemic has led many to look at antivirals as a way of preventing the virus or lessening its symptoms. While social media has been rife with claims that certain drug treatments work, so far only one has been approved for use against the coronavirus that is behind COVID-19. We're going to take a look at the antiviral drug that has shown to be effective, as well as some of the other potential antivirals.
Antivirals and COVID-19
Typically, antiviral drugs are designed to target one specific virus. There are also broad-spectrum antivirals that can work against many different viruses. Antivirals are different from antibiotics in that they do not destroy the virus, instead, blocking its ability to develop.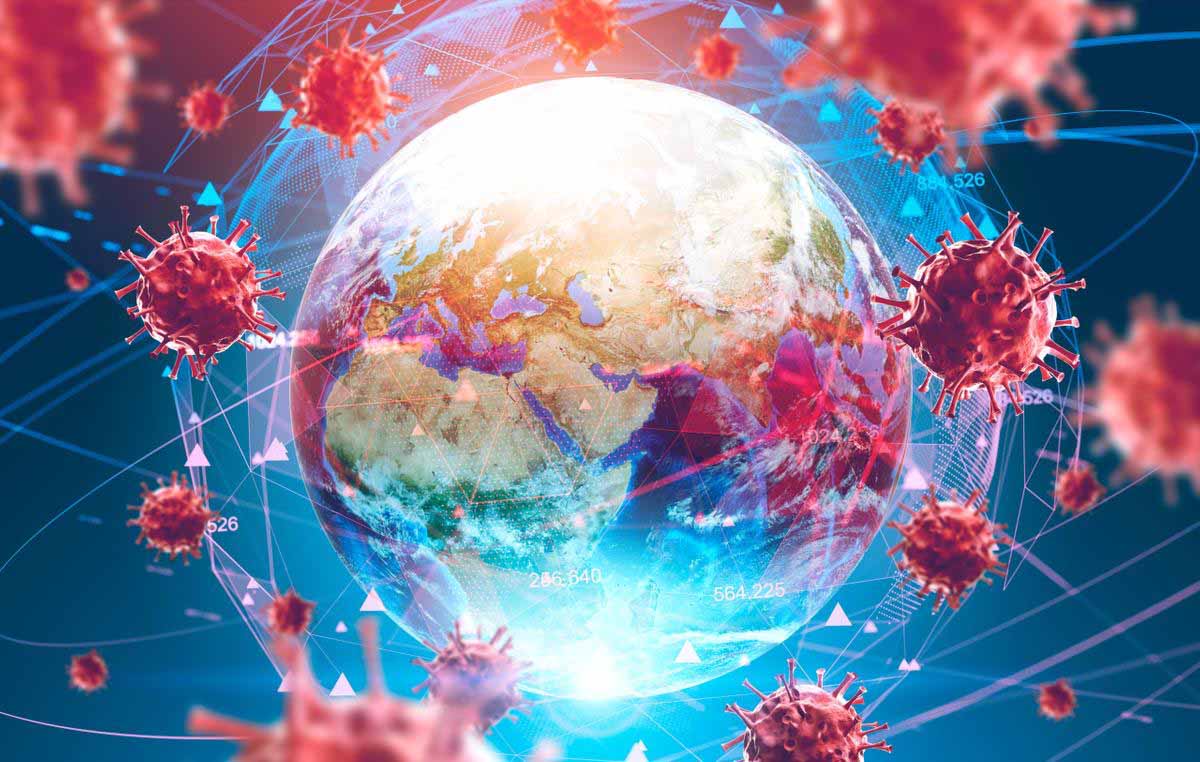 The coronavirus has mutated into many different COVID-19 variants. The antivirals that have been tested for use with COVID prevent the virus from replicating in many different ways.
Antivirals have the greatest chance of making a difference in the earlier stages of infection. This is when the virus is quickly replicating, and before the illness progresses and inflammation begins. If antivirals can be used at the right time, and if they are effective, they can reduce the chances of the patients suffering severe symptoms.
Which Antiviral Has Been Approved for COVID-19?
While there are some antivirals going through clinical trials to find out their effectiveness against coronavirus, only one has thus far been approved. Remdesivir is the only drug that has been approved by the FDA to deal with COVID-19.
Other treatments have also been given emergency use authorization by the FDA. These are:
■  Ritonavir-boosted nirmatrelvir (Paxlovid)
■  Molnupiravir
■  Anti-SARS-CoV-2 monoclonal antibodies (mAbs)
Another treatment, Sotrovimab, is sometimes recommended to treat people with coronavirus, though it isn't an antiviral. This drug is a biological medicine, known as a neutralizing monoclonal antibody or nMAb.
Remdesivir was approved by the FDA in October 2020 and is known by the brand name Veklury. It is recommended for use in adults and pediatric patients of at least 12 years of age. It is primarily used for the treatment of COVID-19 patients requiring hospitalization.
Veklury is only recommended to be administered by healthcare professionals in hospitals or similar facilities. This drug had previously been authorized under an emergency use authorization in May 2020, and the full approval does not cover the entire population as the emergency authorization did.
Clinical trials have shown this drug to be effective in preventing serious symptoms. The other drugs, with emergency use authorization, are still undergoing clinical trials but appear to show some success.
Antivirals that Don't Show Enough Efficacy Against COVID-19
While ivermectin has received a lot of attention, there isn't enough evidence to currently allow the FDA to recommend its use.
Drugs that the FDA doesn't recommend you use to treat COVID include:
■  Interferons
■  Interferon alpha or lambda
■  Nitazoxanide
■  Chloroquine
■  Hydroxychloroquine
■  Azithromycin
■  Lopinavir or ritonavir
■  Systemic interferon beta
Conclusion
While there are antivirals that benefit people who have contracted COVID, these are most useful for people in the highest risk groups. This means people with underlying health conditions or who are being treated for serious diseases.