CVS, Walgreens and Rite Aid are pulling Zantac and the generic form of the popular medicine for heartburn from drugstore shelves because of the growing concern that the products may contain small levels of nitrosodimethylamine, a possible carcinogenic chemical related to liver damage, according to The Washington Post.
The decision of the pharmacy giants intensifies the excitement around the world about the drug. Large manufacturers of the generic form, ranitidine, announced withdrawals, while other countries demanded that companies stop distributing the drug or recall it, according to the article. The FDA is also exploring a possible risk for patients.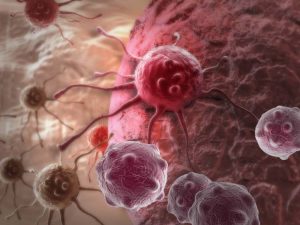 According to CNN, experimental treatment for prostate cancer can change the way people treat second fatal cancer in men. A phase 3 clinical trial presented at the ESMO Congress in 2019 showed that olaparib is safe and effective for slowing the progression of the disease in men with both metastatic castratoresistant prostate cancer and mutations in their homologous recombination repair (HRR) genes. The study included 387 patients with castration-resistant prostate cancer and mutations in the HRR gene who were given olaparib, targeted cancer therapy, or other medications.
According to The New York Times, dietary intake of vitamin D is associated with a lower risk of squamous cell carcinoma. The researchers used detailed health and dietary data for 123,570 men and women participating in 2 long-term studies that showed 3978 cases of squamous cell cancer over more than 26 years of follow-up. After monitoring various health factors, including age, other types of skin cancer, and lifetime burns, they found that compared to one fifth of people with the lowest vitamin A intake, those who had the highest one-fifth had 17% lower risk for squamous cell carcinoma.